A few screenshots
A few screenshots have been linked here that explains the efficiency of Neptune. Click the images to zoom in to full sized ones.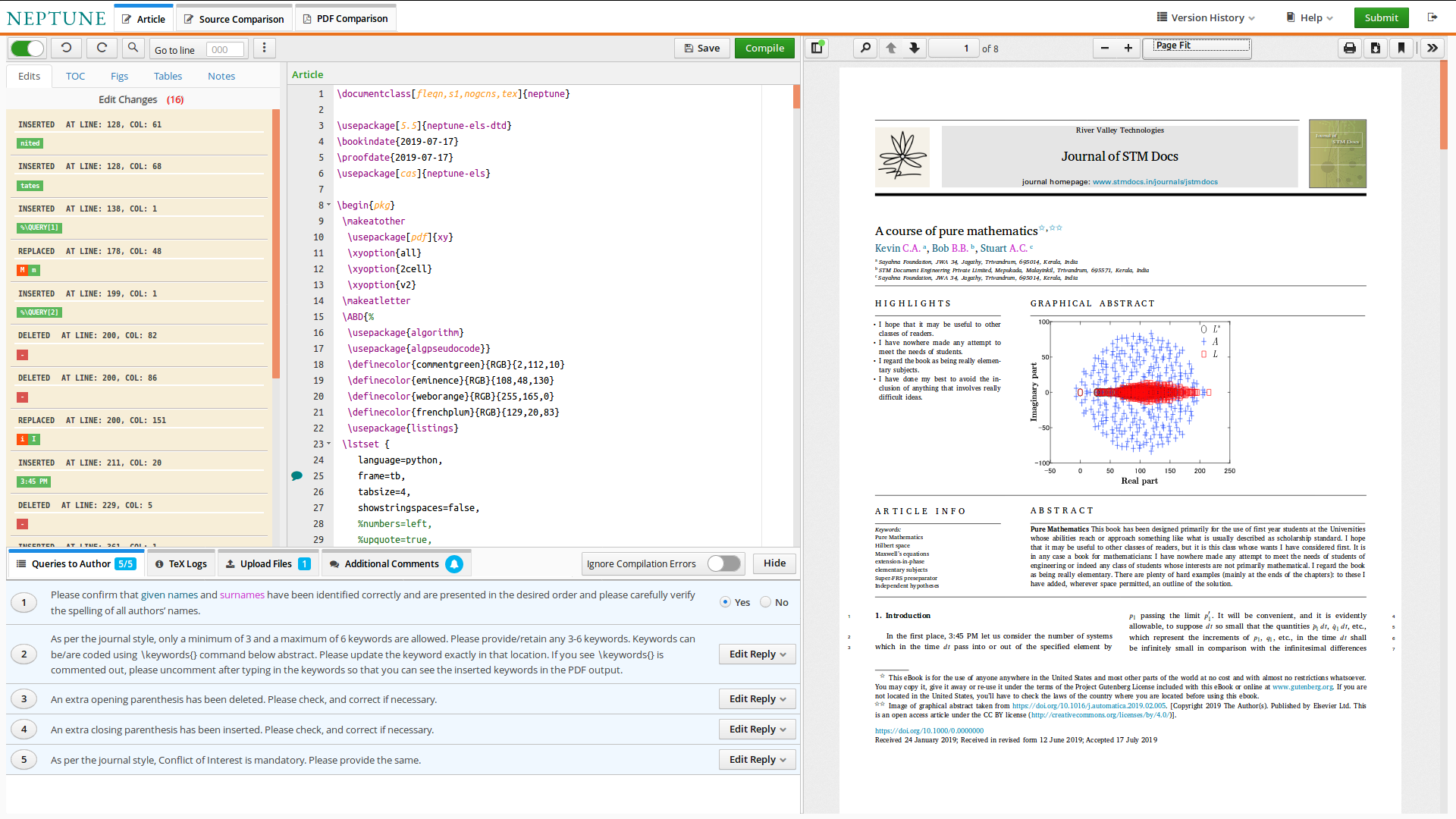 Neptune in action: Pretty printed LATEX sources (left) and formatted PDF generated from LATEX sources (right).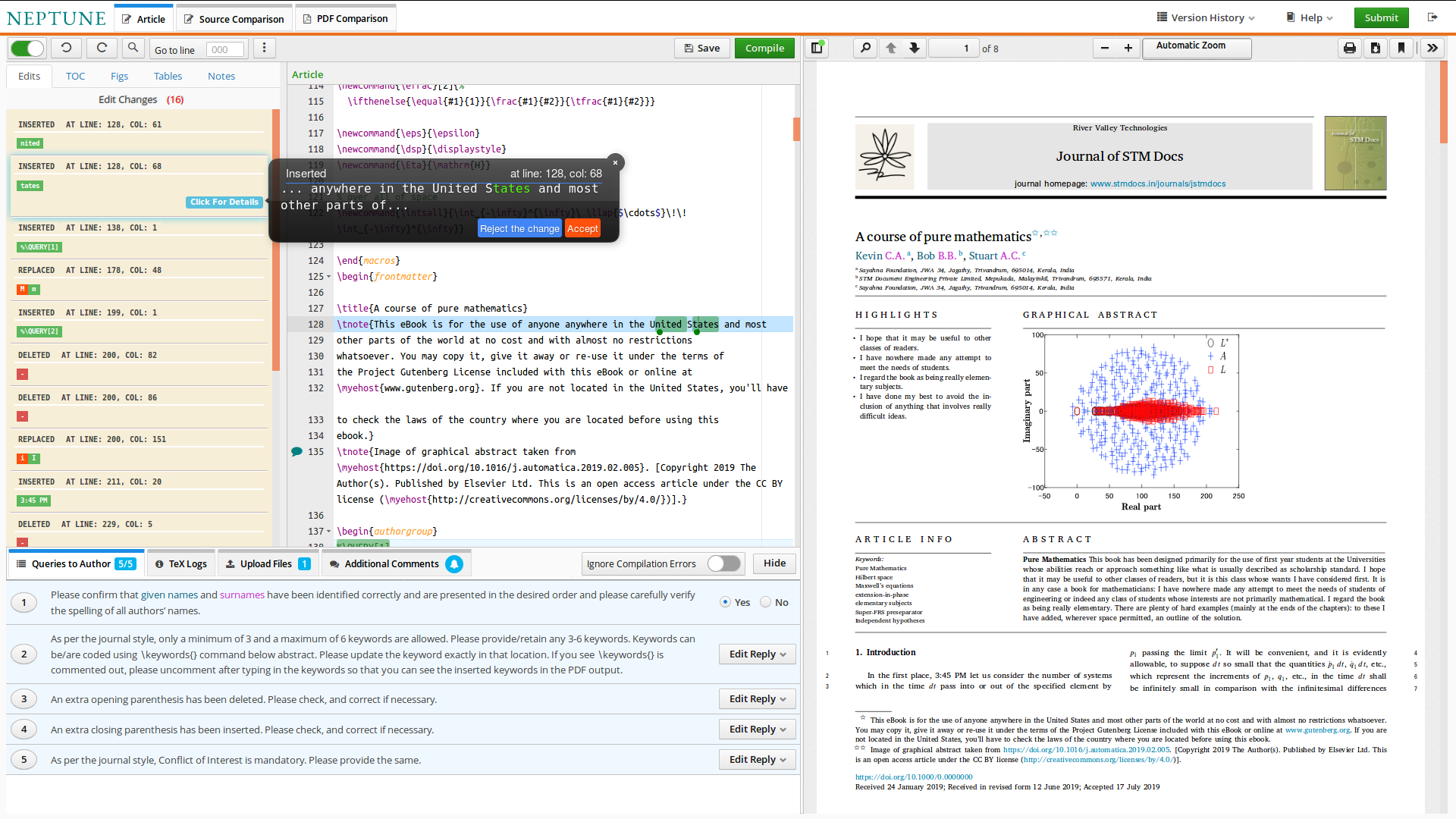 Neptune in action: Tracker window with hyperlinked list of changes (left); LATEX source document (middle) and formatted output in PDF format (right).